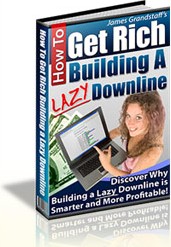 By now if you're an electro house fan you should be very familiar with the name
Lazy Rich
. I first found out about lazy rich through Miles Dyson's remix of his song Don't think about me. He's been making banger after banger, and should really be a part of any recent electro house set. In many ways I feel as though Mr. Rich has surpassed my former top Miles Dyson. These aren't the newest but they are in 320 and they are complete.
Get More Lazy Rich
here
,
here
,
here
,
here
,
here
I should just do a big lazy Rich compilation post.
-J
All 320:
Ghosts (original Mix) by Lazy Rich
, it's called ghosts. You know it's gonna be cool. But then Again I like Ghosts.
Ghosts (Costello Remix) by Lazy Rich
, What BBR was trying to do and failed. should take a leaf out of Costello's book. Hits harder then the one above in a sense. It's just more grungy I guess.
Ghosts EP
, this has some really amazing remixes. Defintiely get this.
No More Games (Original Mix) by Lazy Rich
and Cassandra Nantel, Golden Banana Winner
No More Games EP
, the remixes on here aren't as good as the Ghost Eps, but still definitely worth getting.
Lost So Deep (Original Mix) by Lazy Rich
, Not a new track at all, but you know, I decided to put it up anyways.
Lost So Deep EP
, all this has on it is another remix by lazy Rich which I find to be calmer then the original. Still cool though.
To go through everything individually:
Here