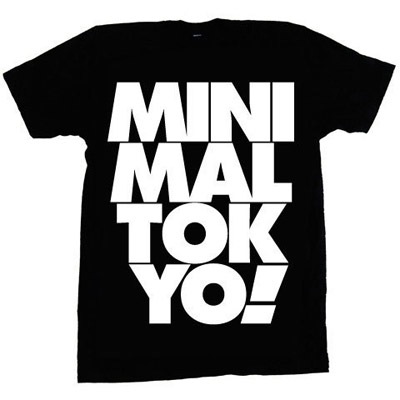 I like to interpret that picture as "Minimal! Toke, yo!"
-M
Zephyr - Fiord
Minimal Techno. It's the shit. This track is particularly the shitty?
Jenifer (Original Mix) - Igor Krsmanovic
Yay Techno! YAY.
Dark Flower (Joris Voorn Magnolia Mix) - Robert Babicz
Really pretty Tech House (bordering on Prog) Track.
Joris Voorn
was named by many many many big names on the Top 100 DJ list as their favorite producer of 2009, so be sure to keep any eye out for him.
Bad Seed (D-Nox & Beckers Remix) - Erphun Feat. Cari Golden
This has already been posted, but definitely requires another go. Techno is just the best.
Permalox - Marascia
It's hard to describe Minimal Techno tracks like I usually do in other batches. Basically, if you like to Rave, you will like all these songs.
Lummox (Original Mix) - Dave Spoon
Electro/Tech House. Super heavy bass.
Rush Hour (Ocelot Remix) - The Toxic Avener
Really heavy Tech House track, hits really hard.
Heartbreak (Make Me A Dancer) (Angger Dimas Remix) - Freemasons feat Sophie Ellis-Bextor (REMOVED)
Had to include this Dutch-esque track. Been really impressed with
Angger Dimas
, need to look more into him.
Cocoloco (Original Mix) - Sven Weber
Tech House track with a really cool sound. Basically exploits that sound for the whole song.
Dutchie (Inphinity's GT Remix) - Ralph Berr
Tech House on the more Housey side.