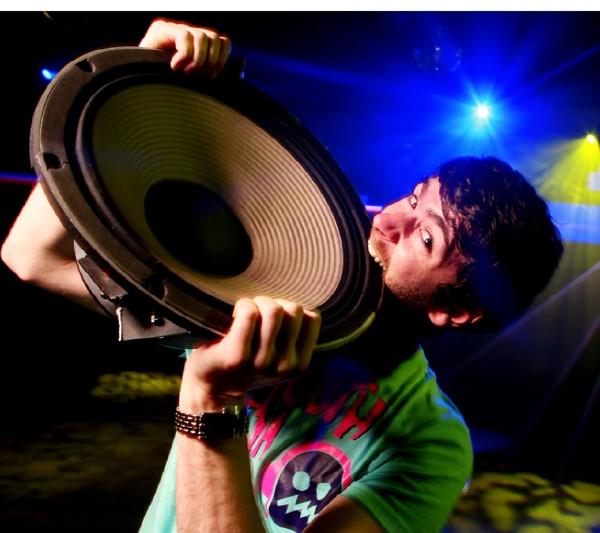 Foamo
is a
fidget house
producer/DJ from the UK, like the rest of them, that makes some really great tracks. His production style is great for both the college crowd and the electro candy raver crowd. Can't wait to see him at EDC.
-M
Bulletproof (Foamo Remix) - La Roux
His most recent remix that I grabbed from
Discodust
. It's incredible. I listened to it and then just decided to stop doing my school work which I really need to do and instead make a set of bangers. Also triggered a tiny little Foamo phase which in turn triggered this post.

London Town (Foamo Remix) - Man Like Me
Another new one from
Discodust
, gotta love the super high pitched vocals. Great bass too, though not unlike his other tracks really.
Half In Love With Elizabeth (Foamo Remix) - Mystery Jets
Already posted this, but I couldn't write about Foamo without putting this in there. It's amazing. One of the best tracks of 2008. It would make my life if he dropped this at EDC.
Forced (Foamo Remix) - Cagedbaby
Moving it Over Here - Foamo
First Foamo track I ever heard, still holds up to its initial impression. I always picture J just dancing around in my drom room to this when he would play it.
Everything Cool - Foamo
Wha' happen? Is everything cool? Great sample.
What (Foamo Re-Edit) - Jack Beats
I like this one, J did not, not sure about Jumpman. It's got that
Jack Beats
fidget sound all over it.
Rockerman (Lee Mortimer Remix) - Foamo
This is actually the most ravey of the tracks in this thread.
In For The Kill (Foamo's Skream Remix Bootleg) - La Roux
Good edit of
Skream
's great remix of
La Roux
, which I actually didn't like (more like understand) at first. Also notice that all of these artists are from the UK.
Hold Me Down (Foamo Remix) - Primary 1
Pulp Fiction (Foamo Remix) - Alex Reece
This is definitely my least favorite of the bunch. Don't really care for it, but it's really the only track of his that I would have left out, so I figured anyone who wants to complete their Foamo collection might still want this.
BONUS:
In For The Kill (Skream's Let's Get Ravey Remix) - La Roux
For those of you who are unfamiliar.