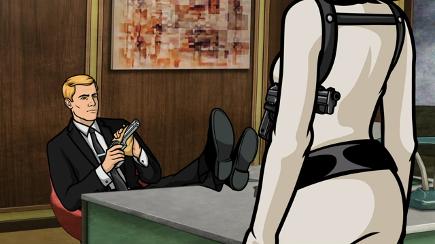 It wasn't a conversation, Lana. I was just talking to my gun, not with it. Pretty big difference
-M
Can't Top The Dutch (Original Mix) - Olav Basoski & Gregor Salto
(
Golden Banana
)
Don't be fooled by the name, this track is pure House with some Disco and dancey as fuck.
Metrum (Original Club Mix) - Fedde Le Grand
(
Silver Banana
)
Tech House banger. I'd love to hear this live.
Drift (Original Club Mix) - Funkagenda & Adam K
(
Silver Banana
)
Check out this collaboration. I got damn excited when I saw it. They went for an epic Progressive House track.
A Certain Sound (Original Mix) - Firebeatz
Tech House ala the style of Hardwell. It's that Dutch Tech sound, kinda progy, always ravey.
FuNK eL (Lazy Rich Club Mix) - DJ Dank
Electro House on the heavier side. I feel like Lazy Rich actually never sleeps.
With Me (Original Mix) - Pryda
New Pryda track. Not super impressed with the EP, unfortunately, but this was the definite take away track.
Doin' Ya Thang (Original Mix) - Oliver $
This has been #1 on beatport. Great vocal sample for the whole track, but otherwise just sort of repetitive House. I'm not sure I get it entirely, but it's definitely fun.
A New World (Original Mix) - Mord Fustang
Melodic Dubstep that drops into heavy, complex stuff. It's got elements like Skrillex, especially in the vocal chopping, but not as heavy or scary.
A Little Louder (Muzzaik Remix) - Kid Massive & Peyton
Relaxed House on the Techy side maybe. Good for lounge type situations.
Manaus (Original Mix) - Alex Kenji, Marco Lys
Tribal House.