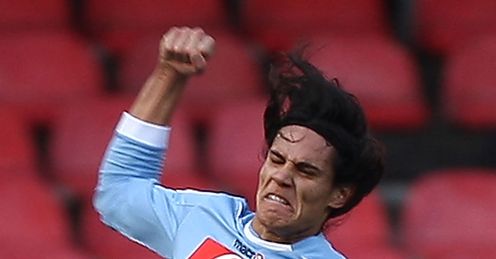 -M
On My Own (Burns ESM Remix) - Yasmin
(
GOLDEN BANANA
)
Organ House is the bomb. This one's got some Dutch flavor in it, but it's House to the core. Also, SUPERB vocal chopping.
Original Challenge (Original Mix) - Umek & Tomy DeClerque
(
Silver Banana
)
This one's doing pretty well on the Beatport charts. Techy track with an Italo Disco feel to it. Planning on dropping this next gig.
Rave O Bitch Up (Tristan Garner Bootleg) - David Tort Vs Prodigy VS Max Vangeli & An21
(
Silver Banana
)
It's surprising how many big DJs drop bootlegs in their sets. I'm definitely planning on dropping this one though.
Till The Light Comes - Solila
Some Nu Disco for you classy folk.
Blockhead (Hey Today! Remix) - Punks Jump Up
Electro Techno? I think I mislabeled this one in my iTunes, but oh well. Hey Today! have been murdering every remix they do.
On the Loose (Original Mix) - Christian Cambas
Techno rules. I just hope that the blog world will open up to this style of Minimal Techno now that a lot of the former Electro guys are getting techier.
Call My Name feat. Nadia Ali (Spencer & Hill Remix) - Sultan, Ned Shepard, Nadia Ali
Electrogressive? Pretty track with an edge. Top notch as you should expect from these guys.
Sun Splash - Outart
Some more relaxed Techno, much more groovy/tribal. Definitely perfect for the right setting, but I wouldn't drop this at a college. Definitely would for a bar or something.
Rude Boy (Union Vocal Version) - Zeds Dead & Omar Linx
Dubstep --> Drum & Bass. Great for sets that want to transition from those genres.
One More Time (Daft Punk & Stardust Rework) - Arno Cost
Great bootleg, on the proggy side. Excellent to play some Big Room style and have everyone sing along / cheer.