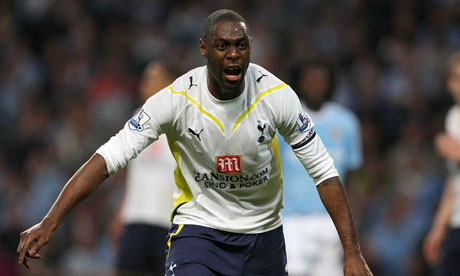 Spurs for Champions League '11
-M
Breathless - Moonbeam
(
GOLDEN BANANA
)
I love Moonbeam with a passion, any regular reader probably knows this. It's where Techno meets Trance, and it's glorious.
Sunlight (Armand Van Helden Remix) - Bag Raiders
(
Silver Banana
)
Feel good house music. Crank the summer jams for Winter?
Autonomy (Original Mix) - Zedd
The chords in this track are absolutely incredible. I wonder if they are sampled, but his solo over them lets me know that he at least understands them. Electro House.
Stoli (Original Version) - Djuma Soundsystem & One Brother
Very relaxed, dark Progressive House. Beautiful, but could only work at a Massive.
Going Back (Les Patrons Remix) - Bee4
Tech House, feels a lot like Deep House.
The 1st (Far Too Loud Re-fix) - X-Dream
These guys are one of my favorite recent discoveries that make BANGING Electro House. This track is Breakbeat though. They know the way to my heart for sure.
Tunnel Vision - Orbital
Speaking of breakbeat, here's some old school for you. Not THAT old school, this is from 2004, just a mere 2 years before Justice hit the scene.
Tormenta Electronica (Original Mix) - Koen Groeneveld
Tech House, HUGH kick. Also some 8bity sounds.
Cool (Original Mix) - Paul Thomas & Da Fresh
Progressive House on the major Tech side. Also a sampled I've heard used several times already.
Feel Good - Modestep
I really like this sample. Dubstep.