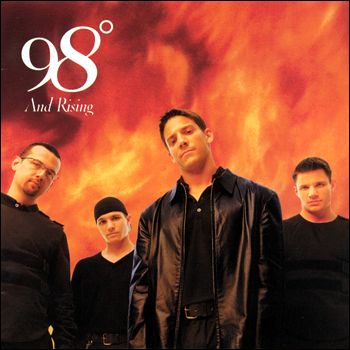 To finish up the year 1998, I figured that I'd put up some tracks that also came out that year to give a wider perspective on what was happening that year outside of French House in Electronic music. Pretty varied selection, let's do it, and get super pumped for 1999.
*Also note new poll on the right
-M
Breakbeat was dominating British dance parties, and
Fatboy Slim
was killing it with his funky, Hip-hop inspired jams that pretty much everyone can instantly recognize and sing along to. This track is no exception. He's definitely one of the best samplers the world has ever seen.
Though not French House,
Air
was right there this whole time helping to develop the French Touch sound. This song rules, you probably already have it.
Meanwhile in Germany,
DJ Hell
was pushing the German Techno scene forward, and would eventually come up with the worst genre name ever, Electroclash. Despite that horrible name, he made some awesome tracks. Some of his tracks get WAY too repetitive for me (and I can handle really repetitive), but this one's very cool. Great sampling.
When I think of Pop music, I usually think of Sweden (my glorious ancestry!). Fun Fact: The masterminds behind some of
Britney Spears
' early hits were random song writers from Sweden.
Ace Of Bass
, also Swedish, released this in 1998. No comment on my particular opinion of them, but once again this post is all about perspective, right?
*Note the expression of the dude in the top right
A Tribe Called Quest
are incredible, and have released some of the best produced Hip-hop tracks, ever. They released an album called The Love Movement in '98, and it has this amazing track on it.