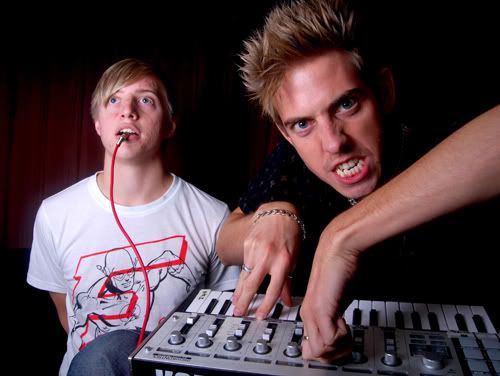 Nope, it's
Spektre
, a Techno duo out of the UK composed of
Filthy Rich
and
Paul Maddox
. This is definitely one of my favorite Techno outfits. The one thing that units all of these tracks is that they all scream Rave. If you like Techno, Minimal, whatever, DO NOT MISS THESE TRACKS. Enjoy:
-M
Lift Us Up (Spektre Mix) - M.0
Awesome. Big Progressive touch to this one as well. Most recent track if I'm not mistaken.
Dagobert (Spektre Remix) - Marco G & Amin Golestan
Ravey as hell. I would totally play this at a Massive, or any outdoor event.
PS.You Rock (Spektre Remix) - Marc DePulse
Pure Rave, all sort of little textures and such that will make a crowd go nuts.
Hover - Spektre
First track of theirs I heard, their originals are definitely not as polished/intricate as their remixes, but goddam I love that chippy sound in this one, such a great hook.
Spektre Collection:
By Track
//
Zipped